2020 Jerome Turner Community Service Award Winner: Lieutenant Colonel Dennis McNeil
May 4, 2020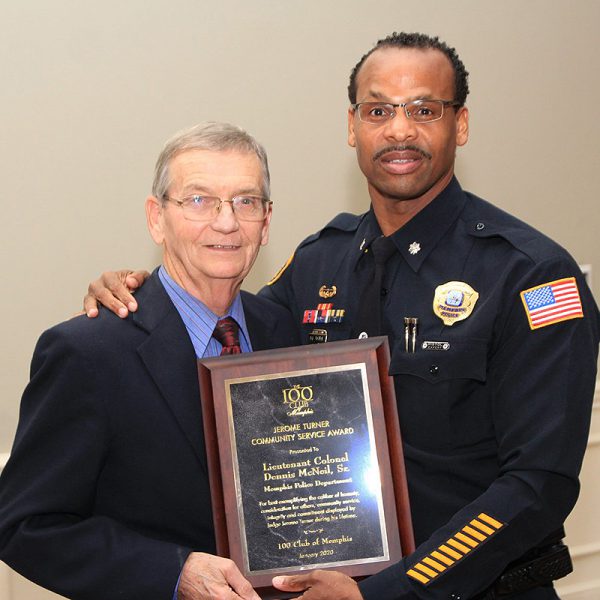 Lieutenant Colonel (LTC) Dennis McNeil, of the Memphis Police Department, has volunteered and continuously participates in three community activities in Memphis and Shelby County. He acts as a Community Outreach Volunteer for Wesley Graceland Gardens, Commissioner of the Memphis Adult Flag Football League (MAFFL), and a mentor to the Kirby High School Football team. He has developed many personal relationships and plays checkers with the seniors at Wesley Graceland Gardens.
In 2016, LTC McNeil established the MAFFL as a fun-filled chance to engage with positive men from various backgrounds. The goal of the league is to reach the young men in our community that may be lured into criminal activities. The league consists of 12 teams and approximately 240 members representing all areas of Memphis.
In addition to the flag football league, LTC McNeil volunteers his time and energy with the Kirby High School Football team. He is a mentor to the young men on the team, spending quality time with them by motivating and encouraging athletes to aspire higher. His presence is indeed powerful and effective in his high school setting.
LTC McNeil has chosen to give his monetary award to the Kirby High School football team. Thank you for your time and dedication to this community.