100 Club of Memphis Presents Its 2021 Award Recipients
November 18, 2021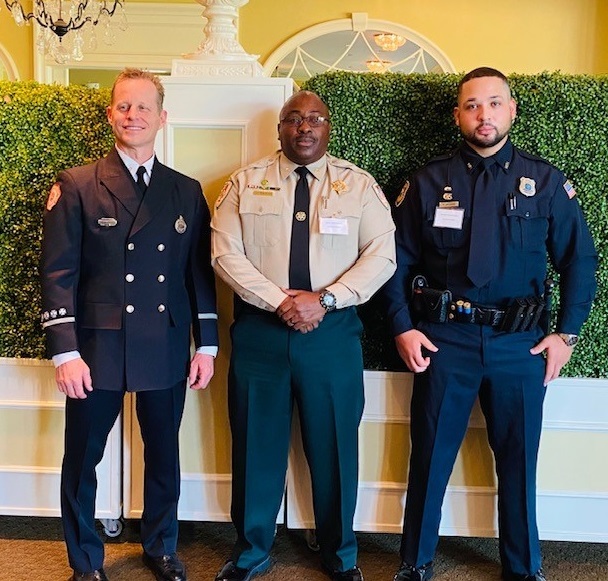 In 2021, The 100 Club of Memphis presented awards for its Medal of Valor to , Jerome Turner Community Service and Presidential Citation.
2021 Medal of Valor award Recipients
The Medal of Valor is the city and county's highest honor for bravery for police and firefighters. Award recipients are chosen by a selection board comprised of their peers. While four awards are available, the Medal of Valor is awarded only if the selection board believes an individual's heroism in the line of duty merits recognition. Recipients receive the Medal of Valor medallion, a uniform service ribbon, a framed Medal of Valor, and a $2,500 cash reward. The Medal of Valor Award is presented at The 100 Club's annual dinner in January.
2021 Jerome Turner Community Service Award Recipients
This award is in honor and memory of the late Federal Judge Jerome Turner. He is remembered throughout the community for his life-long pursuit of justice and the very positive impact he had on everyone in the area. Candidates that qualify are screened and one person is selected annually by the Valor Committee. This individual is recognized at the annual dinner in January and presented with a monetary award
2021 Presidential Citation
The presidential citation award is presented to those service men and women who have gone above and beyond in the line of duty, however, those actions do not meet in all aspects the criteria for the Medal of Valor Award. This is a special recognition, awarded by the president of the 100 Club of Memphis, where the Valor Board wishes to recognize an individual for their service and bravery.